Read the Stories
FROM OUR PREVIOUS EDITIONS
Please note that the Rukhmabai Fellowship has been discontinued. It will live on in spirit through the Rukhmabai Grants.
Stories From
Rukhmabai Edition 2
Space for all is Sakshi Sharma's motto in life
The 26-year-old science communicator helps people see space science in a new light by simplifying complex jargon, besides promoting gender inclusivity at the next human frontier.
Doctorate and diapers: How women navigate PhD and parenthood
How successful they are rests heavily on enabling institutional systems, social/familial support and gender-sensitive policies
Being one of only a few: Women in IITs, IISERs
What happens to the women who make it to these institutes against all odds? Lack of peer groups and mentorship, compounded by sexism, make for a long struggle.
Meet five women who became entrepreneurs by choice, not by chance
Balancing both professional and personal commitments is no cakewalk. Family support and valuable mentorship have built a small pool of women leaders, but they make up only 13% of the entrepreneurs in the country.
An inclusive DIY guide to diagnosing developmental delays in children
Dr Supriya Bhavnani's research attempts to empower non-specialist community health workers to detect neurodevelopmental delays in young children
Promoting gender parity in science, one step at a time
A condensed matter physicist at the International Centre for Theoretical Sciences, Bengaluru, Prof Sumathi Rao has played an important role in making academic spaces in India more accessible to people of all identities.
Aliya Mir: A life in service of wild animals
A postgraduate in Mathematics, she found her true calling in rescue and rehabilitation of wildlife, besides spreading awareness on the need to tackle man-animal conflicts. She is the only female wildlife rescuer in Jammu and Kashmir
Meet India's famous herpetologist who discovered 50 frog species
Dr Sonali Garg's journey is full of night ventures into the dense forest of the Western Ghats, Northeast India, and the Andaman and Nicobar Islands. Outside the country, her scientific forays extend to Sri Lanka, Indonesia and Thailand
A small town girl behind the scenes in Pfizer's vaccine rollout
The Director of External Supply at biotech giant Pfizer, Poonam Mulherkar's focus is unshakeable and her training in the production of high-standard pharmaceutical processes permeates her articulations and her actions alike.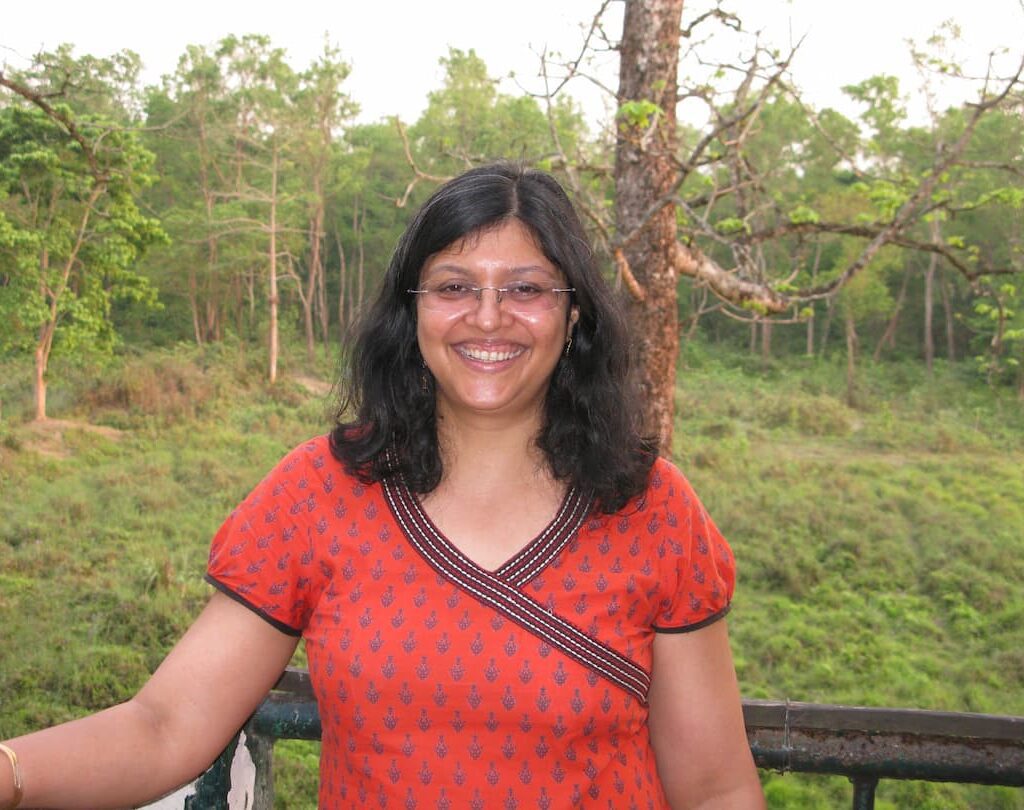 Dr Harini Nagendra: Ecologist by profession, writer by passion
The director of the Research Centre and the Centre for Climate Change and Sustainability at Azim Premji University, Harini has been leading research on land change and sustainability issues of forests, lakes, and cities in India and globally.
Wired to think differently: How determination can turn disability into asset
Despite having profound hearing loss from birth, Dr Mahita Jarjapu never let anything, or anyone, stop her from pursuing her dreams. Today, she works in the US as a scientist addressing questions in immunology.
The sky is everyone's laboratory
Astrophysicist Prajval Shastri is equally preoccupied with her efforts to make the discipline of physics more inclusive, as she is with her studies on black holes
BMC's first woman director, Archana Achrekar builds an inclusive legacy
From delayed promotions to men who refused to take orders, Archana Achrekar has fought several gender biases and paved the way for more women employees at the municipal corporation.
How this army doctor realised that kitchen is a battlefield for most rural women
From Maharashtra's villages to Indo-Pak borders, Dr Monica Barne's work in medicine has taken her many places. But over the past two decades, her contribution to creating awareness on pulmonary diseases remains the pinnacle of her work.
Despite progress, fieldwork remains a stumbling block for Indian women in science​
Women in the industry elucidate the slew of challenges they face while conducting research on field and how science is still perceived as a man's world
Professor Vidita Vaidya: of being resilient and the science of resilience
She leads her life and undertakes her scientific endeavour— both with an incredible curiosity, occasional struggles, an honesty, and a remarkable fighting spirit
Stories From
Rukhmabai Edition 1
Holding space as a lesbian trans woman in STEM
Dr Mani recalls how her early days in academia, where she faced exclusion and daily microaggressions on account of her trans identity, shaped her research style.
"If you are the only woman in the room, so what?"
Technologist, inventor, innovator, entrepreneur, Geetha Manjunath, harnesses the power of artificial intelligence to detect lurking disorders—from breast cancer to COVID-19.
Calling out gender bias in STEM
From very early on, Dr Vaishnavi Ananthanarayanan became aware of the passive yet glaring ways in which women in academia were being held back. So she co-founded BiasWatchIndia to bring in some accountability.
Addressing Gender Disparities in
STEM
A lowdown on the implicit and explicit biases that follow women from school to the lab, its impact on the individual and the community and some solutions that need to be actioned to make science a safe space.
She walks into the wild to tend to the beasts
To get to the tigers, elephants and leopards, Dr Aditi Sharma, senior veterinarian and wildlife health specialist at the Rajaji Tiger Reserve, had to first traverse the unforgiving world of men.
"For me, it's all been about the love of science."
Scientist and entrepreneur, Jugnu Jain, has set up one of the most ambitious projects of 21st century biomedical sciences in India – biobanking – that promises a new paradigm in our war on dreaded diseases
Sticks and stones may break my bones but...
'Lady geologist' Debjani Raychaudhuri never allowed the harsh realities of field work to deter her from exploring and mapping the most remote corners of the country.
The good fight: Battling prejudices and parasites
Overcoming patriarchy and entrenched gender roles, Dr Dipika Sur has carved a niche for herself in medical research, heading several critical epidemiological studies on diseases afflicting countries like India.
Amidst the conflict, a conservationist bats for biodiversity
Mehreen Khaleel believes in the importance of educating children on nature conservation as she tackles hurdles posed by lack of funds and conceptualises women's role in furthering the cause
Rural women create niche brand in LED lighting
Kamalpreet Kaur's entrepreneurial venture in rural Uttarakhand is training housewives to become electrical engineers.
The journey of 'Stork Sister': Pioneering a community-conservation movement
Dr Purnima Devi Barman grew up around the dull grey-feathered Greater Adjutant Stork, a 'bad omen' bird with a rather ill-favoured look. But slowly she taught her community to accept and conserve the endangered species.
The scientist revolutionising paddy cultivation in Kashmir
Combining her expertise in paddy varieties and her background in incorporating weather forecasts in cultivation, agricultural scientist Dr Raihana Kanth is bringing about real change in how agriculture is practised in the Valley.
More about
Rukhmabai initiatives